Program Events - Pitch Day
Pitch Day is the first public presentation by the ventures after invitation to the 6-month ABCT program. Program participants share their current trajectory, appealing to an audience of prospective mentors, collaborators, team members, customers and investors. Following a live 3-minute pitch with questions, guests join a networking reception until the close of the event.
The 2022 Pitch Event took place May 12-13, as a hybrid session, with 3-minute pitches given throughout the day on May 12, with a network reception that evening. The event opened with an alum panel with distinguished guests from ABCT, WCBA, and ELabNYC. Watch the recorded livestream by clicking the link on the side of this page!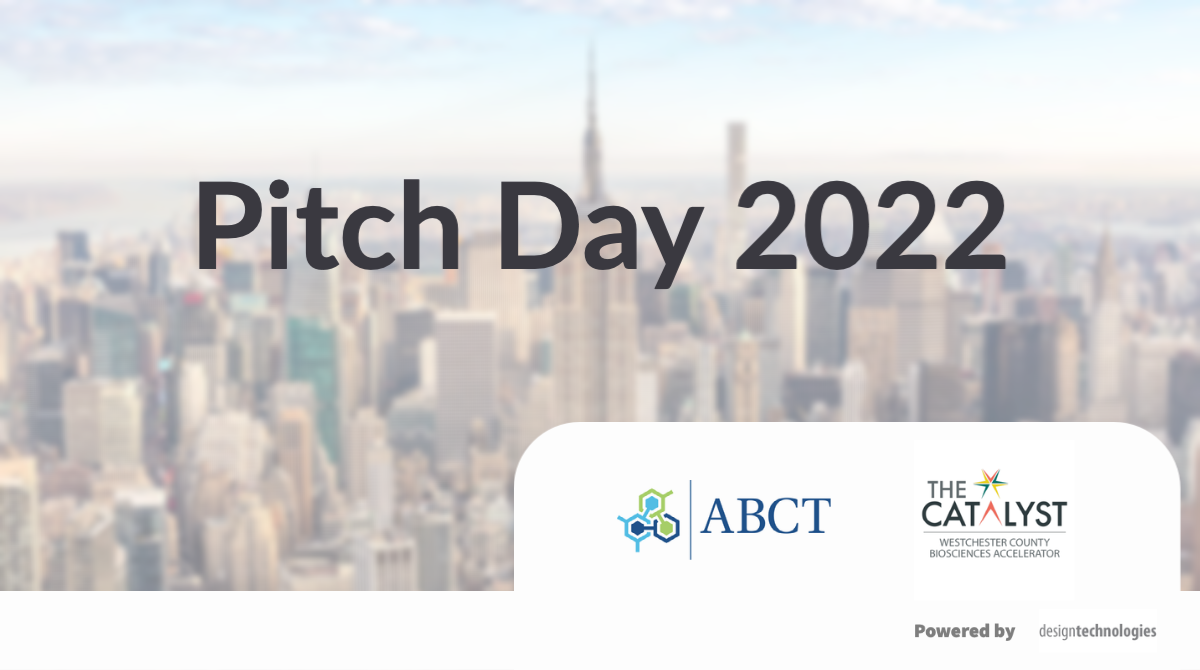 Copyright © 2020 Accelerator for Biosciences in Connecticut