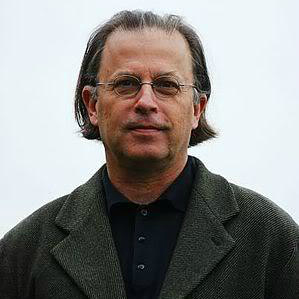 John is a product and brand development consultant with over 25 years experience in Fortune 500 and "start-up" companies. He has worked in a variety of industries, corporate cultures, processes and worldwide programs.
As a brand builder, John is part strategist, industrial designer, engineer, and marketer. His comprehensive cross-discipline viewpoint helps address 'big picture' issues effectively and efficiently.
John is the recipient of more than 30 patents and trademarks, two Industrial Designers Society of America/Business Week Gold Awards, the Package Design Council Gold Award and the London Advertising Award. His work has been recognized in the Wall Street Journal, The New York Times, Time Magazine and many other international magazines and newspapers. It is also represented in the permanent collection of the Museum of Modern Art (New York), The Design Museum (London), and the Staaliches Museum for Angewandt Kunst (Munich, Germany).
John is the creative director of "Phi-d – Product/Brand Development", an advisor to and collaborator with several start-up ventures and an expert witness in patent and trademark matters. Over the last 10 years, John has devoted part of his practice to helping emerging technology companies commercialize their IP by employing conventional strategic design processes and creative thinking.
A graduate of Syracuse University, John obtained a BID. Today, his interests in business, communications, design, art, craft, science, intellectual property and the physical or emotional ergonomics are the basis for his holistic approach to marketing and branding.