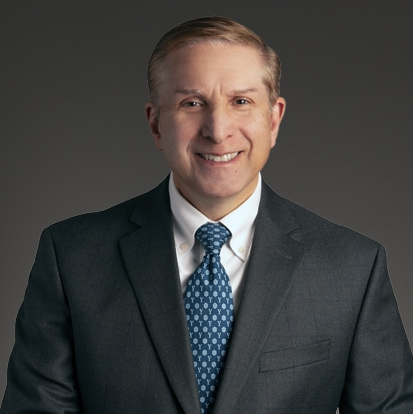 Anthony is Patent Counsel in Wiggin and Dana's Corporate Department, where he focuses his practice in the Intellectual Property and Life Sciences Practice Groups. He is a former business executive with both in-house corporate and law firm experience, with specific expertise in biotechnology. Anthony is a seasoned intellectual property attorney, and he is well-versed in patent and Hatch-Waxman and regulatory law. He began his career as a research scientist and project manager, and he is an inventor on numerous patents.
Although Anthony focuses his patent practice on the life sciences, his patent experience covers a broad array of technologies, including pharmaceuticals, small molecules, macromolecules, RNA and DNA, proteins, biotechnology, drug delivery systems, inorganic chemistry and metals, medical devices, polymers, personal care products, formulations, process chemistry, X-ray crystallography, mechanical devices, green chemistry, software, nanotechnology, analytical methods, research tools, and blockchain technology. The insightful, practical, and business-oriented service he provides to his clients include, patent preparation and prosecution, foreign patent prosecution, patent searching and interpretation, patentability opinions, freedom-of-operation opinions, and landscape and competitive intelligence analyses. Additionally, Anthony has helped his clients build and manage their portfolios through patent life cycle management and time-line projection tools.
Anthony frequently writes and speaks on a range of topics, including developments in patent subject matter eligibility (35 USC § 101), the microbiome, nanotechnology, oncology, green chemistry, energy issues, the intersection of patent and regulatory law, and scientific analytical tools for supporting patent litigation. He has testified at public hearings at the US Patent and Trademark Office on patent subject matter eligibility and is a regular guest contributor to Patent Docs, www.patentdocs.com, a Patent Law Weblog that publishes on a broad range of patent topics.
He is an avid supporter of the bioscience industry. Anthony is an active member of BioCT, the advocacy organization for the industry where he has served as a former director and also former chair of its government advocacy committee, where he has testified at the state level on issues relevant to the industry and public health.
Before joining Wiggin and Dana, Anthony was Partner and Chair of the Biotech and Life Sciences Practice at a boutique law firm. Previously, Anthony was Vice President and General Counsel and Chief Patent Counsel at Melinta Therapeutics, Inc. Prior to this, he was Assistant Counsel at Merck & Co., Inc. and Patent Counsel at Procter & Gamble.
Anthony received his J.D., cum laude, from the Salmon P. Chase College of Law. He received his Ph.D., with Honors, in Organic Chemistry from Yale University, and his B.S., summa cum laude, in Chemistry from Fairfield University.